Comparison of plywood types
12/10/2021
Administrator
610
Plywood is a commonly used material in everyday life for many industries, but what types of plywood and the difference between plywood types are not known to everyone. , so LongDat would like to share with you the basic comparison of Vietnam plywood types through the following article.
1. Current types of plywood
Plywood is usually classified into 5 types: packaging plywood, commercial plywood, film faced plywood, container flooring plywood and birch plywood, each type of Vietnam plywood will have its own characteristics and service. for different uses.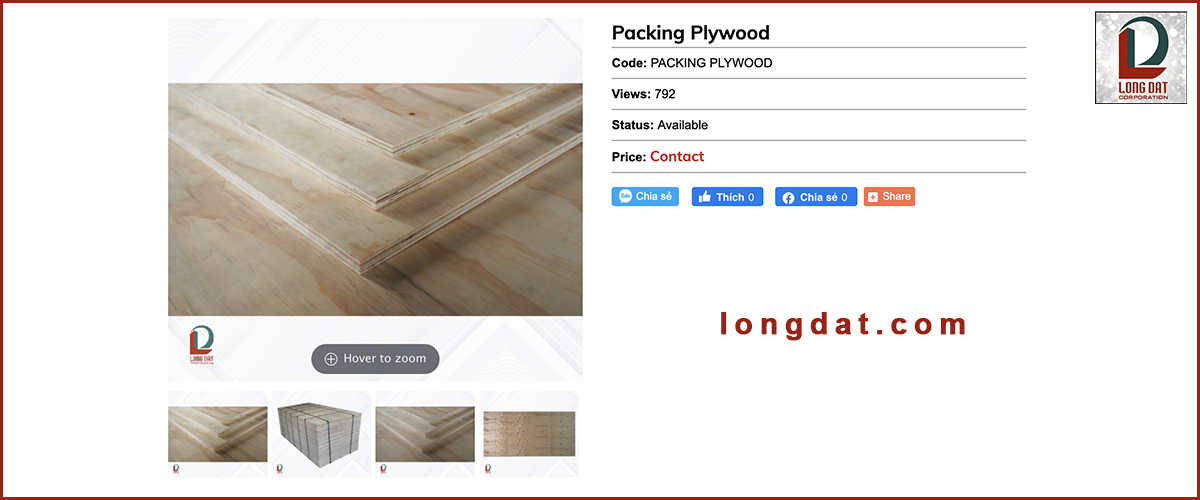 1.1 Packing Plywood
Packaging plywood is a cheap plywood commonly used in packaging fragile products to facilitate transportation. More specifically, Packaging Plywood can be used as packaging for fragile goods, high-value goods when transported.
The surface of plywood is usually made of soft woods with high economic value, especially cheap plywood is often used for packaging.
Depending on your indoor or outdoor needs, there are suitable glues for this plywood to create optimal durability for cargo containers, helping to reduce costs. In addition, packaging plywood also has many other uses such as used to make furniture, make copha, seat pads ...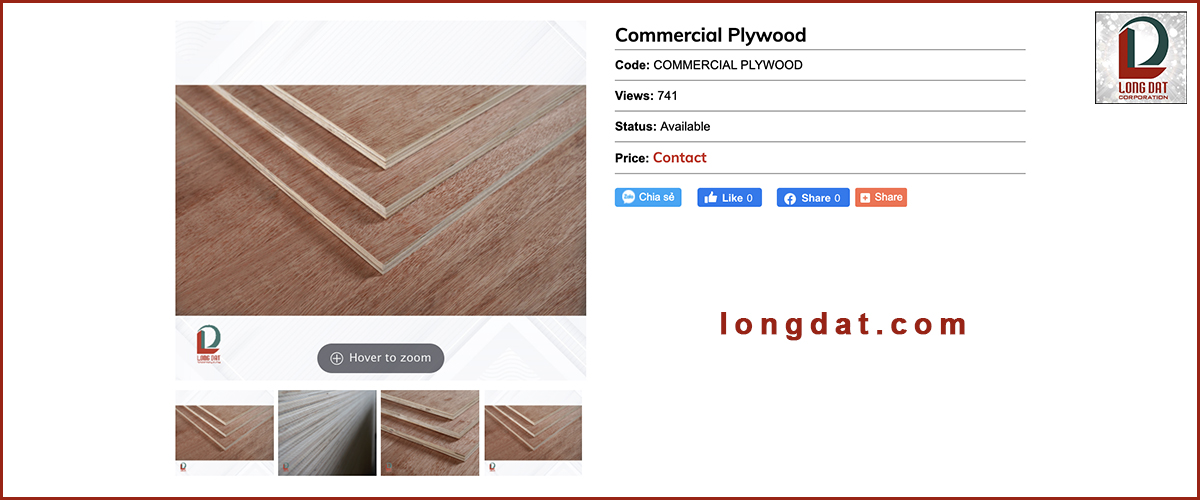 1.2 Commercial Plywood
Commercial plywood is plywood used in packaging, goods and products. With low cost and low cost, it helps to optimize costs for companies who want to replace natural wood.
Plywood products are used in many different industries and fields, used for trade and exported to foreign countries.
1.3 Film Faced Plywood
Film faced plywood also known as film faced plywood formwork, film-coated formwork, is made up of many thin layers of wood (usually from 9 to 12 layers), pressed together with a specialized glue (Phenolic). , Melamine, ..) water resistant and coated with a film (Dynea, Stora Enso) outside to avoid external impact. The film is a water-resistant Phenolic glue film to help create gloss, reduce scratches and protect the board during use.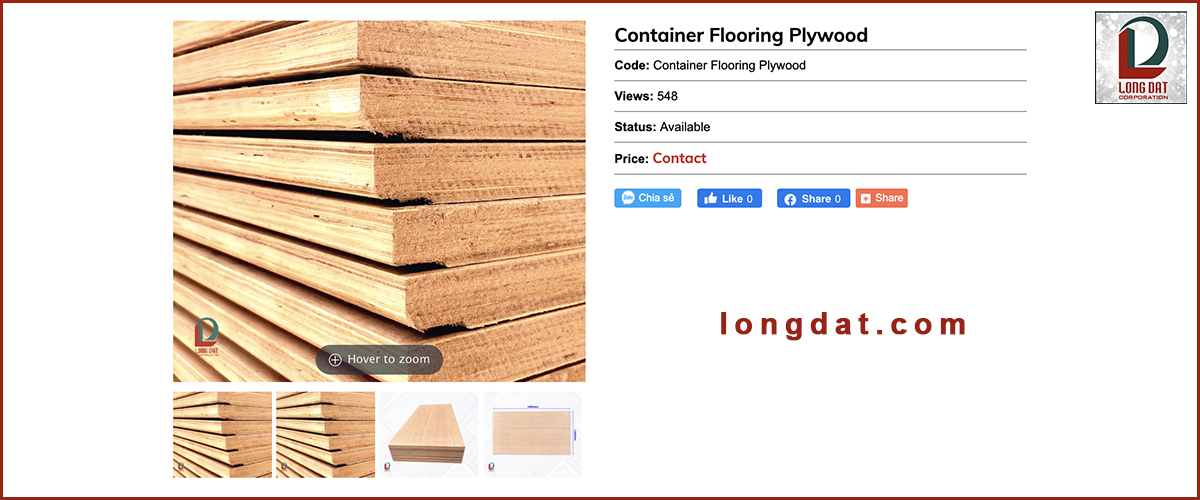 1.4 Container Flooring Plywood
Container plywood flooring is a type of plywood produced from hardwood, the surface of the board is made of oil wood, using water-resistant glue, produced by hydraulic pressing technique at high pressure... Longdat Company is used for most of the floors for containers, trucks, trailers working in harsh conditions.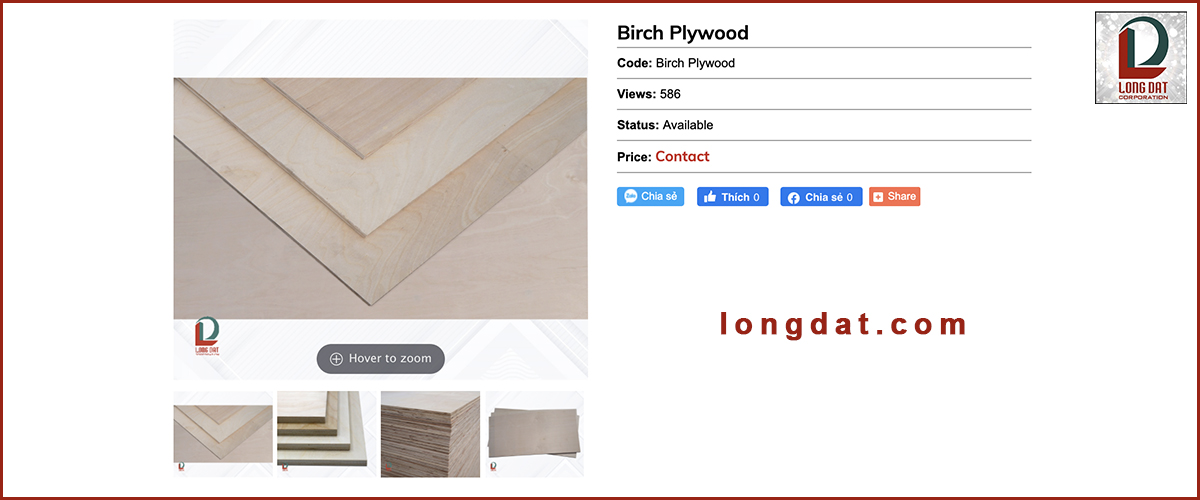 1.5 Birch Plywood
Birch plywood is plywood covered with a layer of Birch wood (Birch wood or yellow maple is a wood material imported mainly in Europe. The bark is smooth, plastic, white or multicolored. wood indicates a tone that changes from cream yellow to white gold, has the same mass ratio as oak, has a fine grain)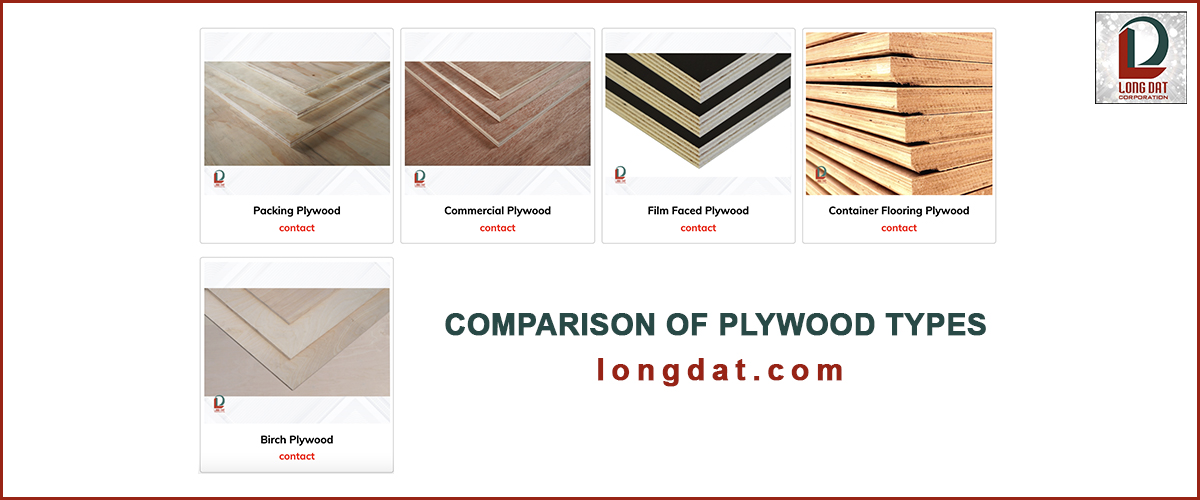 2. Comparison of plywood types
Each type of Vietnam plywood will have different specifications, durability and applications, so LongDat would like to summarize the comparison of plywood types through the following tables to help you have more necessary information for your needs. Choosing the right type of plywood for your needs.
2.1 In terms of specifications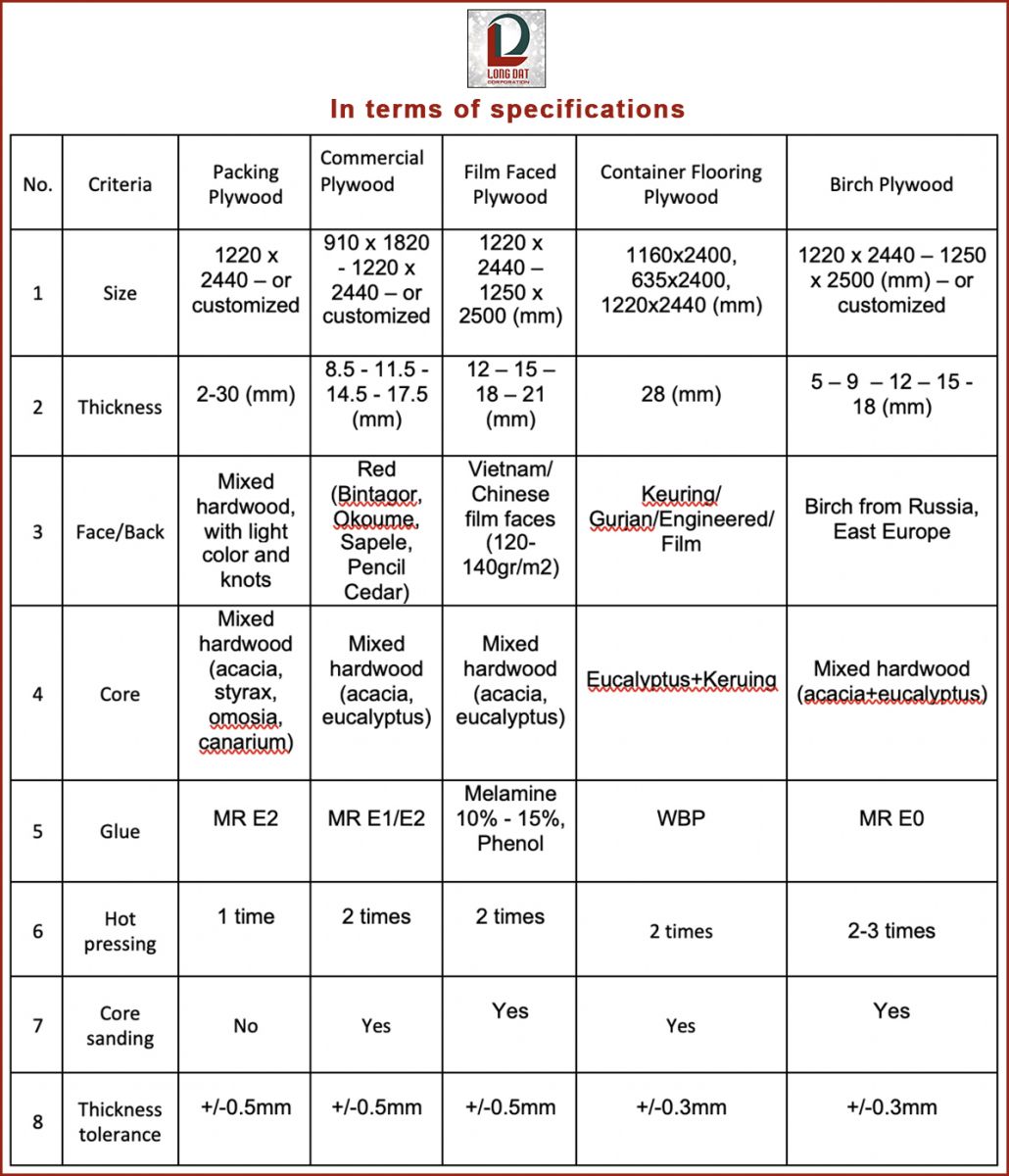 2.2 In terms of application and durability
| | | | |
| --- | --- | --- | --- |
| No. | Criteria | Application | Durability |
| 1 | Packing Plywood | Packing (make crates, pallets, boxes) | Low |
| 2 | Commercial Plywood | Furniture or high grade packing | Medium |
| 3 | Film Faced Plywood | Construction | Long |
| 4 | Container Flooring Plywood | Container Floorboard | Long |
| 5 | Birch Plywood | Furniture and construction | Long |
2.3 In terms of selling prices
| | | |
| --- | --- | --- |
| No. | Criteria | Wholesaling Price |
| 1 | Packing Plywood | 180-250USD/M3 |
| 2 | Commercial Plywood | 250-350USD/M3 |
| 3 | Film Faced Plywood | 300-450USD/M3 |
| 4 | Container Flooring Plywood | 420-600 USD/M3 |
| 5 | Birch Plywood | 300-700 USD/M3 |
The above is a basic comparison of the types of plywood currently commonly used on the market, you can refer to it to get more useful information to help you choose the right plywood. suitable for your intended use.
You can also directly refer to the plywood products manufactured by Long Dat at our website in the plywood catalog, with the following link https://longdat.com/product/plywood
If you have any questions, please contact us via the following information:
LongDat Import Export and Production Corporation
Address: No. 6, lane 95, Ho Tung Mau street, Mai Dich ward, Cau Giay district, Hanoi city.
Office: No. 6, lane 76/8, Duy Tan street, Cau Giay district, Hanoi city.
Warehouse: Hamlet Bai, Uy No commune, Dong Anh district, Hanoi city.
Factory: Zone 9, Vo Lao commune, Thanh Ba district, Phu Tho province.