Details of product
Acacia Finger Joint Board is jointed by plantation lumber being termite-treated and kiln-dried. The logs are cut into wood staves with size based on each order. Wood staves are vertically jointed into wood bars of equal length, and then jointed parallel into a complete wood board depending on international quality standards.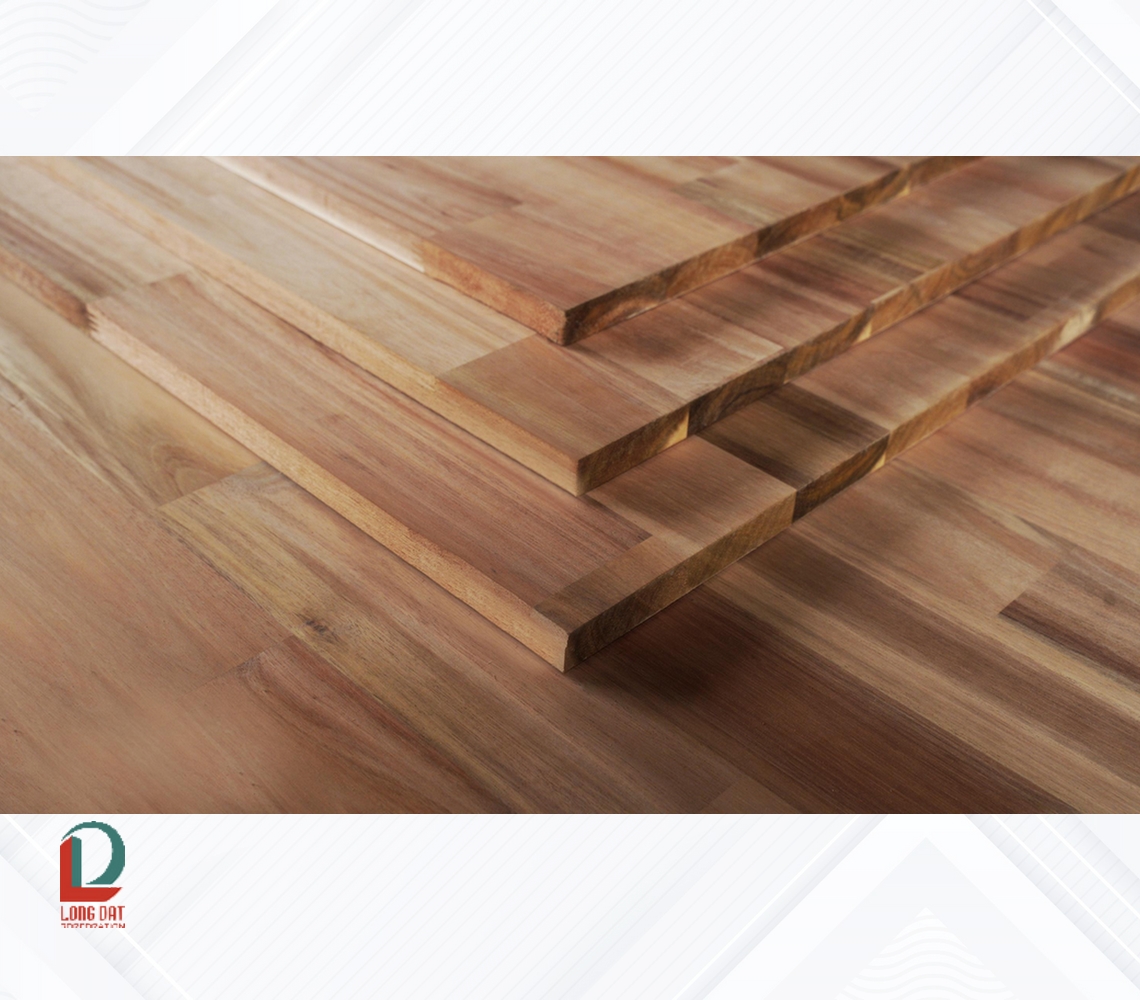 INFORMATION ABOUT ACACIA FINGER JOINT BOARD:
- Size: 1220 x 2440 (mm)
- Thickness: 12 – 15 – 18 – 21 – 24 – 30 (mm)
- Material: Vietnam Acacia
- Butt joint
- MC: under 12%
- Sanding level: 240 – 320 – 400 grits.
- Color: Natural
- Lamela width: 40 to 65mm 
- Lamela length: 150 to 900mm 
- Glue: D4 standard
- Thickness tolerance: 0.5mm up and down.
GRADING:
A: no knot, no holes sapwood 1-3%, no blue stain, no heartwood, Cleaned and, perfect surface.
B: no blue stain, unlimited alive knots accept. Small/tinyDeath knots accepted. No holes, no heartwoods. Sapwood 40-60%. Big death knots must be full filled. Not over 3-5 big deaths knot on B side
C: small blue stain accepted, 2-5% heartwood accepted. Unlimited sapwood accepted. Big, small, tinny death knot must be fulfilled and sanded. No holes. No moldy points.