Details of product
Acacia Finished Pallet with Vietnam acacia material and other outstanding advantages, the product is widely applied in transportation logistics, warehouse Storage. Acacia Finished Pallet is exported by Long Dat to many countries around the world.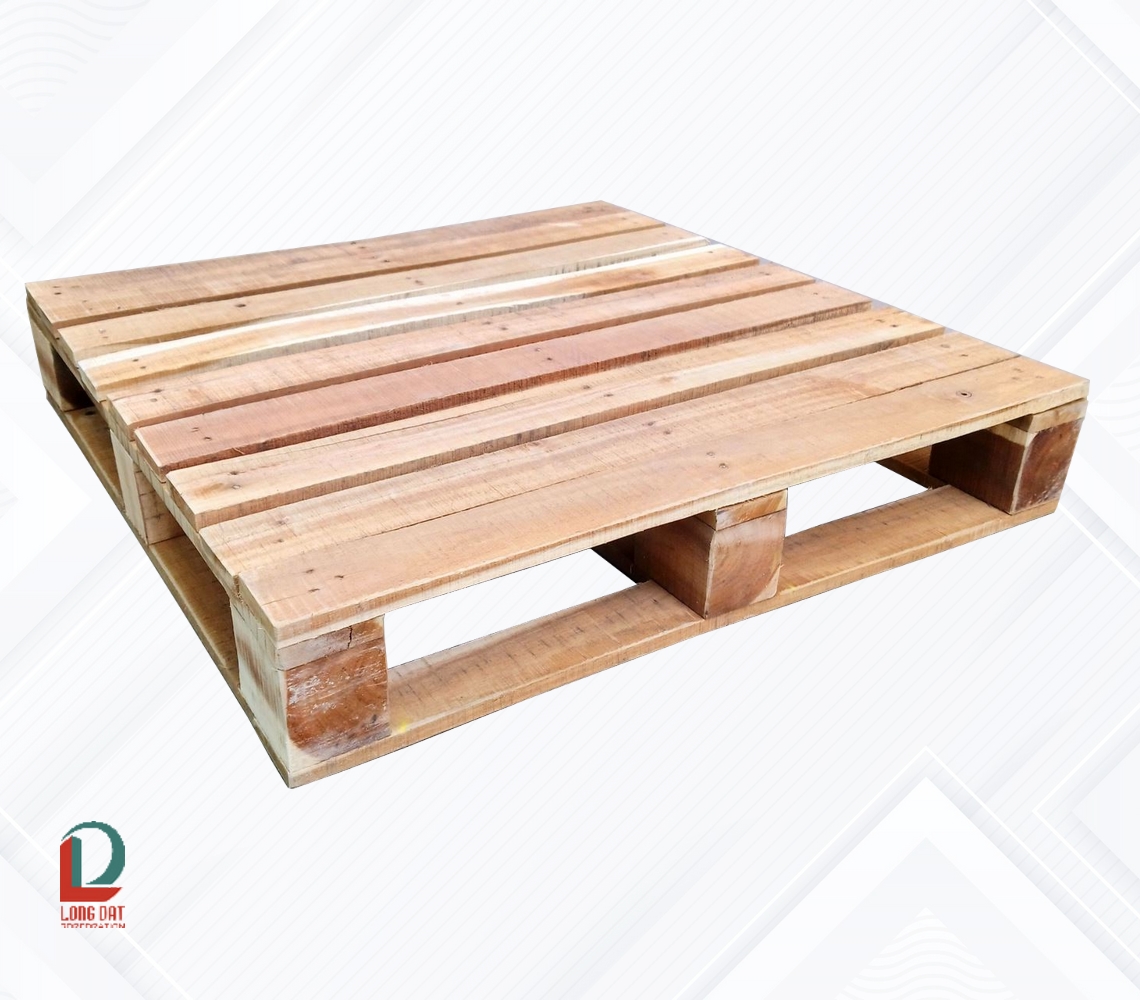 INFORMATION ABOUT ACACICA FINISHED PALLET:
- Material: Vietnam acacia
- Size: 1000 x 1100 – 1100 x 1100 (mm)
- Height: 98 to 150 (mm)
- Nail: twisted bulk pallet nails (50 or 80mm)
- Entry Type: 4-Way, 2-Way
- Application: Transportation Logistics, Warehouse Storage
- Dynamic Load: 1000kgs/1500kgs/2000kgs.